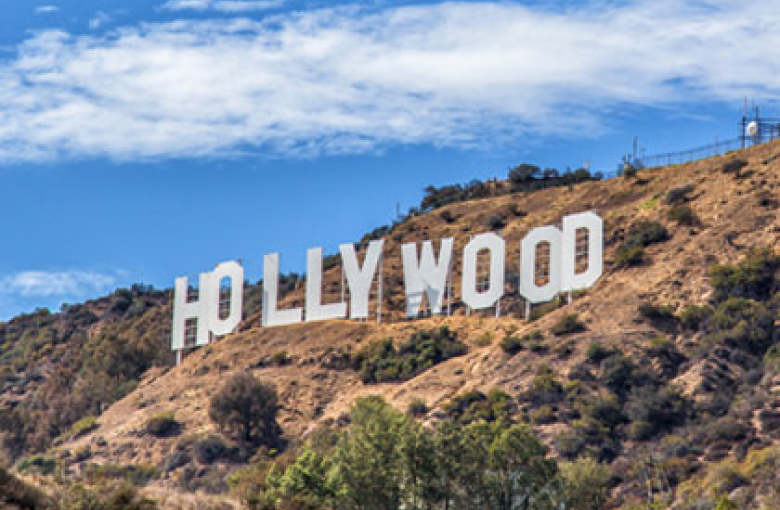 The Grand Tour of LA is a comprehensive tour of Los Angeles and Hollywood on which you'll travel to the latest, hottest and most famous spots in LA!
This tour will cover everything you have ever wanted to see in LA and Hollywood. And you never know, as you explore this lively city maybe you'll be lucky enough to spot the movie star of your dreams!
Highlights of the Tour:
Hollywood: A place where movies are made and the stars live.
Walk of Fame: See this famous sidewalk and salute celebrities of the past and present that have made Hollywood what it is today.
TCL Chinese Theatre: Footprints and handprints of the most famous movie stars in the world are here.
Dolby Theater (former Kodak Theatre): New home of the Academy Awards, also nicknamed the "Crown Jewel of Hollywood".
Sunset Strip: Famous shops, restaurants and bars where celebrities meet, eat and play.
Rodeo Drive: Where you can shop for Gucci, Prada, Versace, Chanel, Bijan, Louis Vuitton and more.
Farmer's Market and the Grove: Eat at the oldest Farmers Market in LA (circa 1937) and shop at the newest outdoor shopping center in LA - The Grove.
Chinatown: A fascinating place where the mix of Chinese and western culture come together beautifully.
And many more including: The Hollywood Sign, Melrose Avenue, Beverly Hills, Olvera Street, Walt Disney Concert Hall and Miracle Mile.
Please note: You will be expected to pay the driver a gratuity. This is usually around 15% of the total price of the tour. This is payable at your discretion although it is custom in the USA to offer this.
Tour departs daily, excluding Thanksgiving, Christmas Day and New Years Day.
This tour picks up from Select Hotels Only.
Tour Meeting Point without pick-up: 9830 Bellanca Ave, Los Angeles, CA 90045
Departure time: Approx. 9.30am.
Tour Duration: Approx. 5 hours and 30 minutes.
This tour is wheelchair accessible, please inform us at the time of booking.
When you've Booked: You'll receive an initial confirmation from us immediately. We will then send your booking details to the supplier within 48 hours to request confirmation. Once they confirm that your requested date and ticket is available, we will email your confirmation which will include the local operator's contact details and any relevant information.