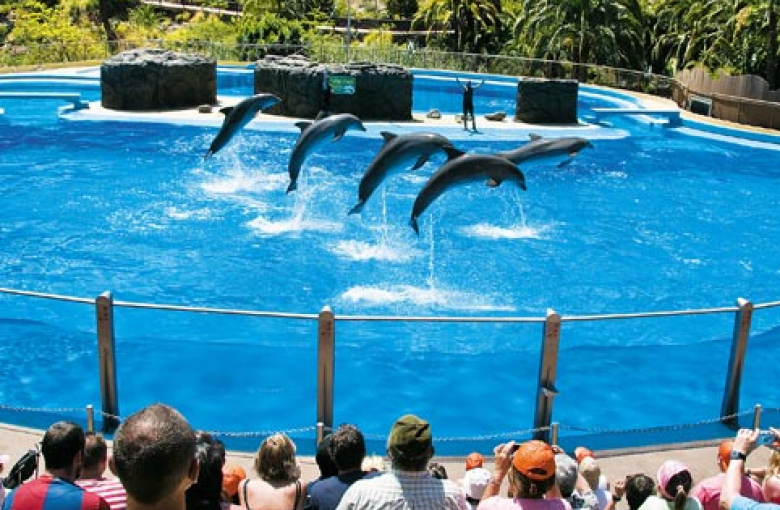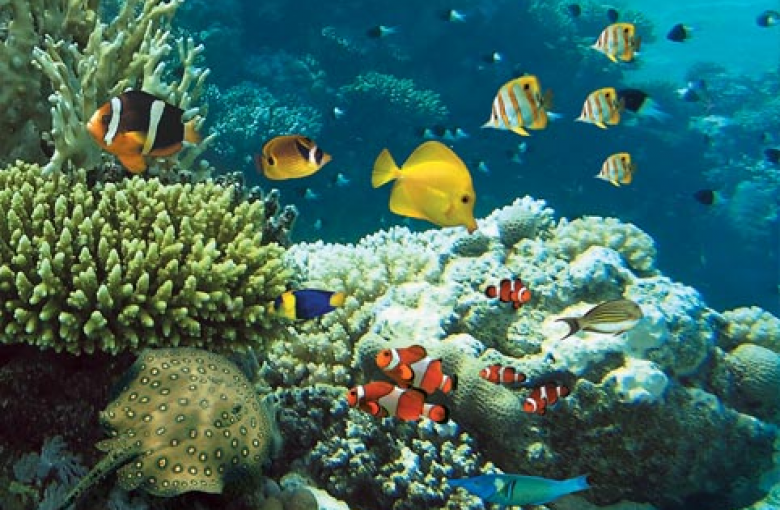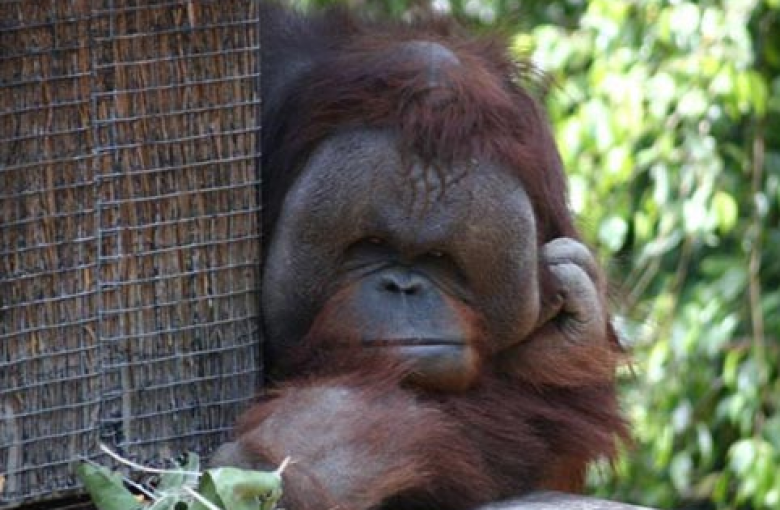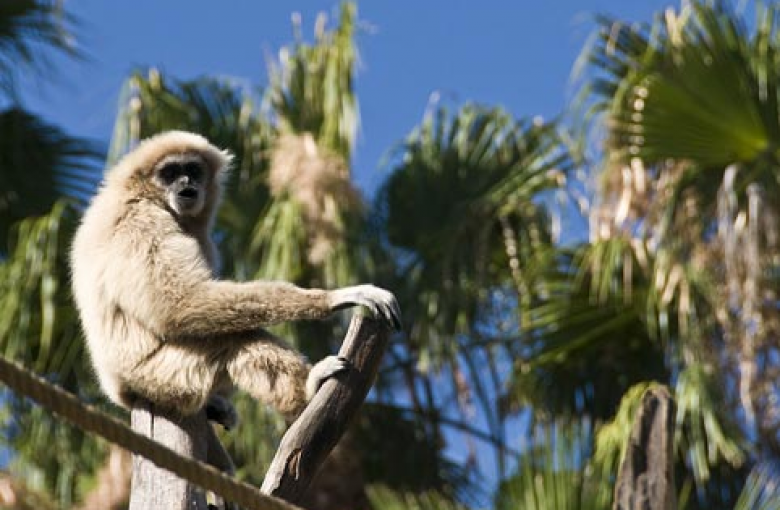 Enjoy an educational and fun day out with the family at Palmitos Park, the largest zoological park in the Canary Islands!
Palmitos Park in Gran Canaria is home to thousands of fauna and flora spanning hundreds of species. Here you'll find birds, mammals, fish and reptiles all housed in replicas of their natural environment. Its bird of prey show will leave you in awe as these free flying raptors glide through the skies and down the valley.
And Palmitos Park, which due to the Canarian climate is open 365 days a year, now features a dolphin arena. The only place to enjoy incredible dolphin exhibitions with an educational focus in a state-of-the-art venue that can host up to 600 people.
The dolphinarium installations have a surface area of approximately 3000 m2 and contain 3 swimming pools with more than 4 million litres of water. The grandstand is capable of holding 1500 people who enjoy a privileged view of the natural surroundings. At the moment the dolphinarium is home to 5 Bottlenose Dolphins, although the space is ample capable of housing up to 9 dolphins.
It's the first dolphinarium built by the Aspro Group and reflects the knowledge and experience acquired over the last 20 years:
A perfect fit in the natural setting of Palmitos Park.
A dolphinarium respecting both the spirit of the park and the park values.
Perfect combination of entertainment with an educational approach.
The objective is to entertain, to provide awareness about the need to protect the richness of our surroundings and to transmit this message through the different educational programs to the Canarian Society, especially with schools, and to advance research concerning these mammals.
Dolphin Experiences can only be booked upon arrival at the park.
These extraordinary Programs consist of a direct approach to the wonderful world of Dolphins for all those who wish to know more regarding the life and biology of these fantastic animals.
An unforgettable experience in direct contact with the dolphins and their trainers exclusive for reduced groups of participants.
The prices of the programs vary between 60€ and 150€ per person. Price is independent of the entrance fee and it is essential to be a visitor of Palmitos Park in order to make a reservation, subject to availability.
Booking is essential within the park, and subject to availability. (In order to guarantee your place it is recommended to make your reservation at the park at 10.00am)
Duration is approximately 30 minutes
Dolphin Interaction - €60 per person
Dolphin Swim - €150 per person
Dolphin Picture - €20 per person
Please note these prices are approximate and subject to change.
Exhibitions are held daily
Dolphins 13:30 y 16:00h
Parrots 10:30, 11:30, 14:30, 15:30 and 16:30h
Birds of Prey 11:30h and 15:00h
Exotic Birds 14.30h
Aquarium open from 10:00 to 18:00
House of Butterflies open from 10:00 to 18:00
House of Orchids open from 10:00 to 18:00
All displays and shows are included in the entrance fee
The company reserves the right to modify timetables without prior warning
Enjoy the best two theme parks of Gran Canaria with our best offer. You can enjoy each one of these fabulous parks any two days. One day at Aqualand Maspalomas and another day at Palmitos Park.
Remember that buying your ticket here gets the best discount and you avoid the queues.
Ticket Information
You can enjoy each one of these fabulous parks any two days.
Opening Times: Palmitos Park is open daily, all year round between 10am and 6pm with last admission at 5pm. Aqualand Maspalomas is open daily, all year round. Please check opening times locally as they are subject to change.

How to get there: Palmitos Park is located at Barranco de Los Palmitos s/n. 35109 Maspalomas (Gran Canaria). Aqualand Maspalomas is located at Ctra. Palmitos Park, Km 3, 35100 Maspalomas, Gran Canaria.
Ticket price does not include the Swimming With Sea Lions Experience at Aqualand Maspalomas.
Please note that the parks reserve the right to, due to routine maintenance, close attractions for a period of time. In any case notification of such events will be communicated at the ticket office.
Please note that for children between the ages of 3 and 4, a mini ticket will have to be purchased which will be available at the park.