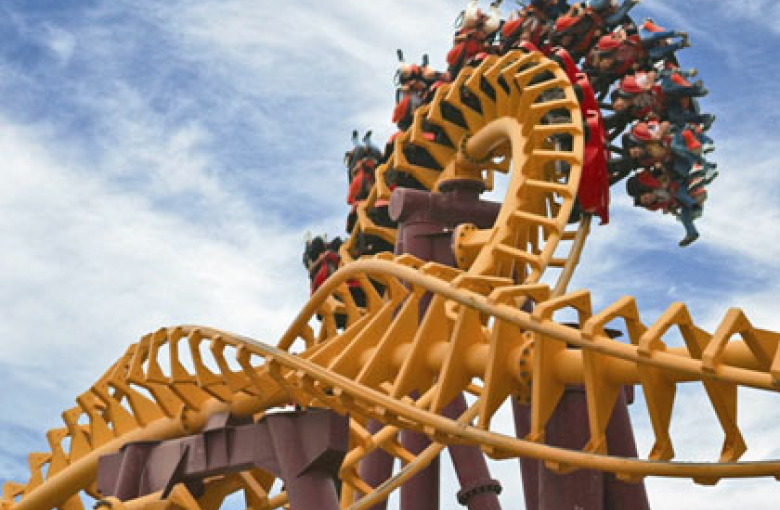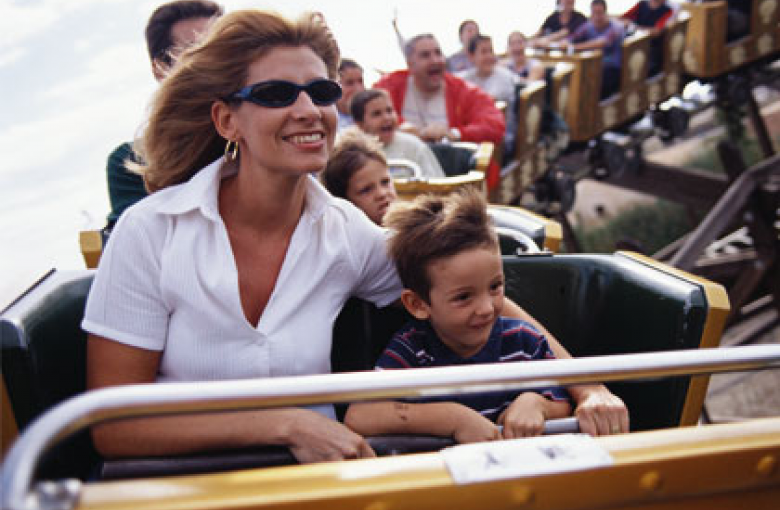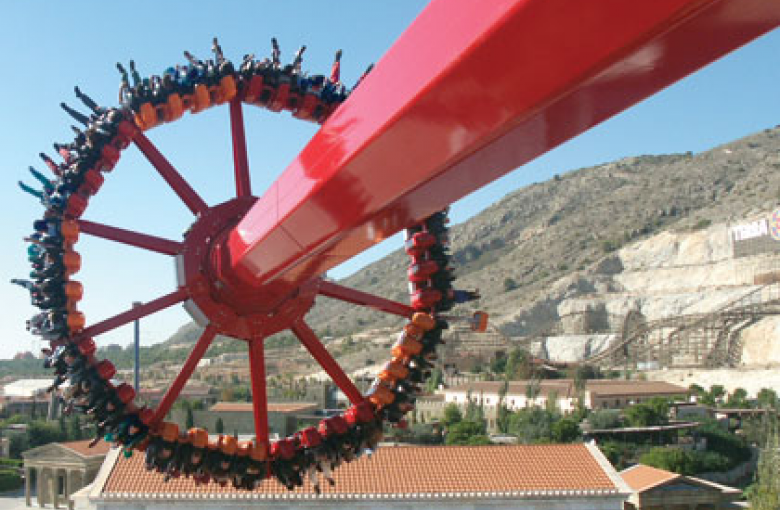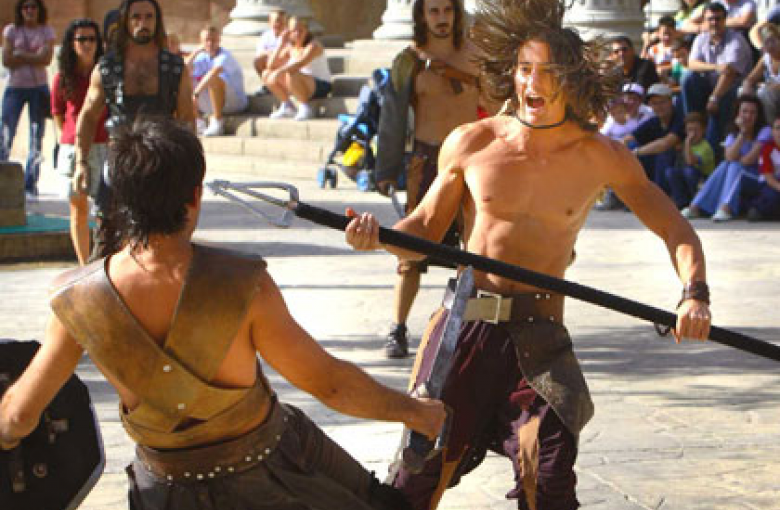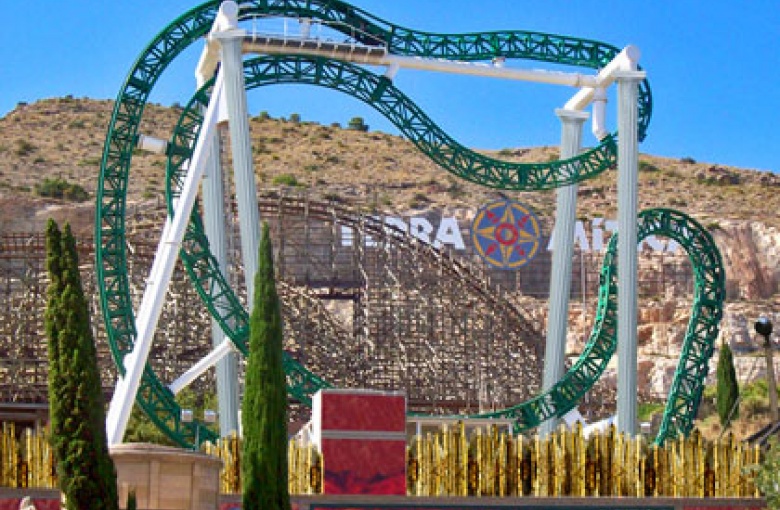 Inspired by the five civilisations of the Mediterranean, Benidorm's Terra Mitica theme park will take you on an incredible journey back through the mists of time to the Egypt of the Pharoahs, Ancient Greece, the glory of Rome, Iberia's pirate past and the Mediterannean Islands of myth and legend.
As well as its many rides and attractions, Terra Mitica boasts no less than 20 fantastic live shows with a cast of over 300 actors and dancers. Let them entertain you, but watch out for the pirates!
Of course a great theme park would not be complete without great rollercoasters and rides and Terra Mitica does not disappoint.
Accept the mission to ride the awesome Rescue of Ulysses if you dare or tackle Europe's largest wooden rollercoaster - Magnus Colossus!
And if you have 35 seconds to spare, board Tizona for an adrenaline filled ride of death-defying nosedive falls, 360º loops and corkscrew turns!
To view 2018 calendar, please click here >
IBERIA PARK
Iberia Park its an area of free access adjacent to Terra Mitica where you will be able to enjoy shows and attractions on a pay as you go basis. Iberia Park is designed so you only pay for the shows or attractions you want to enjoy with your family.
Iberia Park has more than a dozen family attractions, two amazing shows and 8 restaurants/bars designed to enjoy with your family. Transport yourself to a world of legend in The Rescue of Ulysses and get carried away by the current in the Rapids of Argos. Boars, rams, endless attractions for the "kings of the house" and many more surprises will complete the perfect day of fun without limits offered at Iberia Park.
Go On. You're on Holiday!
Treat yourself to an action-packed day the Terra Mitica way, with our great Terra Mitica tickets!
Avoid the Crowds
Visitors to Terra Mitica tend to follow a natural route starting at Egypt, through the other civilisations and ending in Rome. To avoid the crowds, make Rome your starting point and work backwards.
A Different Experience
A rollercoaster ride experience is dramatically different when seated at the front or back. Try them both by riding twice!
Food and Drink
You cannot bring food or drink into Terra Mitica. However, with 21 food outlets spread generously throughout the park, you won't go hungry!
Children...
Children under 4 go free at Terra Mitica.
Something for Everyone!
Terra Mitica is thoughtfully designed with everyone in mind providing extreme rides for adrenaline-junkies, entertainment and fun for young families and even scaled-down replicas of the scariest rides so that the little ones don't feel left out.
Dozens of Rides at Terra Mitica
There are more than 25 rip-roaring rides designed to splash you, swing you and spin you upside down in ways you never dreamed possible!
Coasters Galore!
There is Magnus Colossus - the longest wooden coaster in Europe and the Tizona rollercoaster - a 360 degree looping, 35-second nose-diving, corkscrew-turning adrenaline rush!
And Water Rides Too
And if you need to cool down? Get thoroughly soaked on Cataratas del Nilo, a log flume that drops you 20 metres over a waterfall edge! And if that's not enough, as you recover from the shock it drops you backwards too!
Spectacular Live Shows...
If you need a break from the non-stop action, let others entertain you for a while with lasers, lights, water and fire used in more than 80 daily, live show extravaganzas!
...and Non-Stop Entertainment
The legendary Terra Mitica live shows feature more than 300 professional actors, singers, musicians and dancers performing spectacular action-packed battles scenes and gripping rescue-missions throughout the day.
Restaurants and Shops
Each ancient civilisation has plenty of shops selling tempting themed goodies as well as numerous cafes and restaurants offering mouth-watering menus.
This ticket is Exclusive for Attraction World Clients.
Ticket Information
Enjoy a 1 day admission and a free meal at Terra Mitica, Benidorm.
The free meal pass can be exchanged at the Self-Service restaurant Pica-Picae. Meal includes starter, main meal, dessert and drink from a set menu.
Please Note:
This is an open dated ticket valid throughout the year of purchase only and customers will be able to enjoy a full day at the park.

Terra Mitica opens daily between 10:30am until 8pm. Please check locally for exact opening times.

The park is occasionally closed for Spanish national holidays.

The entrance price includes access to all the attractions but excludes those at Iberia Park.

Please note you are not allowed to carry glass or tins inside the parks.